---
AFM
Atomic Force Microscopes
---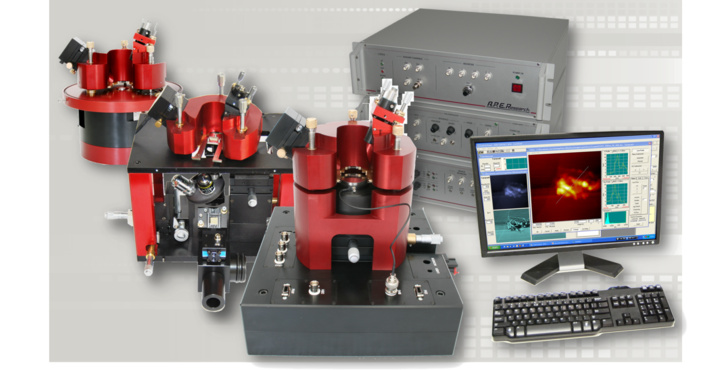 ---
APE Research AFM series are compact and versatile scanning probe microscope (SPM) platforms capable to meet the diverse functional needs of AFM/SPM users. The integrated combination of different characterization systems in one stage system makes our AFM systems the most cost effective ultra-high precision SPM platform.
Our AFM systems can be equipped with different type of nanopositioning systems including flexure scanning stages in order to guarantee high planarity for customers interested in large area AFM measurements.
For example the A100 AFM is equipped with a closed loop sample positioning system. It guarantees absolute positioning with an accuracy of 10 nm (up to ten times better than closed loop AFM in the market). This particular feature, together with the specific A.P.E. Research software tool, makes the instrument suitable for nano-lithography.
APE Research AFM
can be individually configured to handle wide variety SPM specific measurements modes (EFM, MFM, STM, Phase Imaging, CAFM, KPM etc...). This modular structure allows the user to select and continuously improve the selected set-up, according to the personal specific demands.
---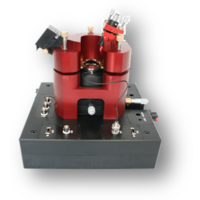 A100 AFM
is a versatile atomic force microscope suited to a wide variety of applications including bioscience, surface science, semiconductor technology, magnetic media, polymer science, optics, chemistry and medicine. The close loop flexure scanning stage guarantees absolute positioning and high planarity.
Read more...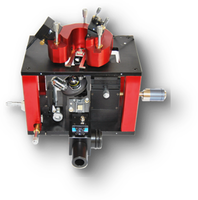 TriA SPM
is an innovative high resolution imaging and probing system. It is mainly dedicated for the studies of biomaterials (nucleic acids, peptides and proteins, cells and tissues, etc.) as well for thin films samples.
Read more...