A.P.E. Research is specialized in:
Development of Scanning Probe Microscopy (SPM) and Nanotechnology applications
Research of new methods of SPM investigation in the biological and physical field
Research and developement of scientific instruments for surface science
Development of software for surface analysis, imaging and microscopy
---
Events and Articles
OCTOBER 2019 H2020-MSCA-ITN ULTIMATE Starts on 01 October 2019

.
JULY 2019 - Advanced Electronic Materials: front cover with image from APE instrument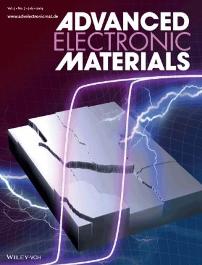 .
MARCH 2019 - SUPERTWIN: The entangled key to super resolution microscopy
H2020-FETOPEN-2014-2015-RIA GA 686731
26-27 September 2018- Euro Bio High Tech 2018 - Smart Health
---